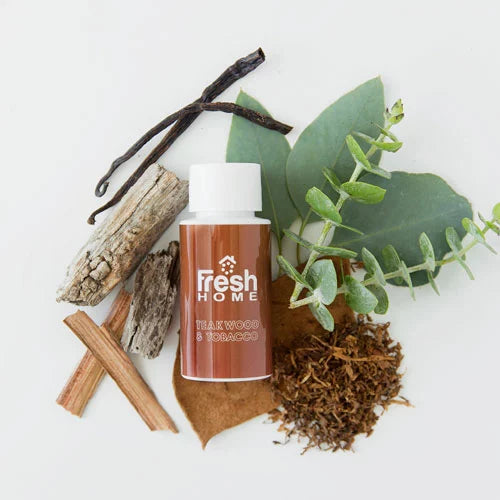 Teakwood and Tobacco
---
Teakwood & Tobacco can also be called the boyfriend scent. It is warm with teakwood, spicy with tobacco, sweet with orange, and earthy with eucalyptus. It would make the perfect addition to any home office, library, man cave or speak-easy.


Top : Orange, Eucalyptus
Middle : Tobacco, Leather, Clove, Cinnamon
Bottom : Vanilla, Teakwood, Cedarwood, Musky
Fresh Home fragrances are designed to never include harmful chemicals. We
avoid ingredients known to cause potential harm to health or that are
hazardous to the environment. We have worked directly with the
California State Dept of Health and are pleased to offer this unique
deodorizer in your home.

Paraben and Gluten Free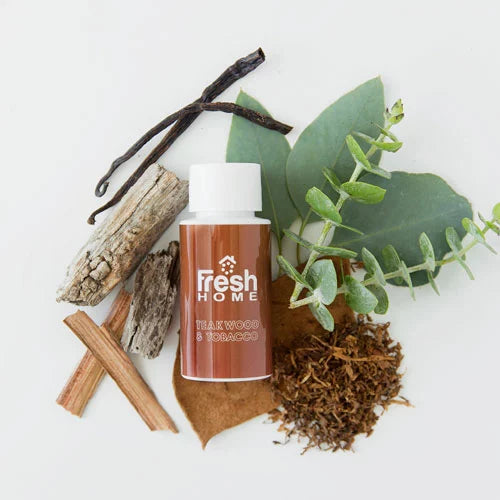 This product has no reviews yet.